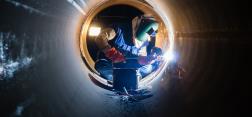 MASS Pipe Welding & Pipefitting

GAS PIPE WELDING SPECIALISTS IN MASSACHUSETTS

Gervais Welding Inc is one of the most experienced teams of pipe welders in pipefitters in Massachusetts specializing in gas pipe welding as well as oil, chilled water, steam and chemical pipeline welding services utilizing a variety of welding techniques and processes.

PROFESSIONAL PIPE WELDERS & PIPEFITTERS IN MASSACHUSETTS

Gervais Welding Inc provides fast, reliable pipe welding for a wide array of residential, commercial and industrial applications. Gervais Welding Inc is one of the most respected family owned and operated welding contractors in the Commonwealth of Massachusetts providing exemplary welding processes coupled with first-in-class customer service on each and every project whether short term or long term pipe welding is required.

Gervais Welding pride themselves on providing high quality pipe welding services at a fair price. We're right there when you need us and offer a wide array of welding solutions including Emergency Welding Services for residential, commercial and industrial pipe welding customers.

CALL FOR PROFESSIONAL PIPE WELDING IN MASSACHUSETTS

Gervais Welding offers a quality workmanship guarantee on all pipe welding projects. Call now and one of our licensed/insured welders will be promptly dispatched to your location.

PROCESS PIPE   *   CARBON PIPE   *   STEEL PIPE   *   GAS PIPE  *  STEAM PIPE

Send us a quick note using the form to the right or call us at (800) 792-4037

EXPERT WELDING & FABRICATION

Relax.

We'll Come To You!

Request Pipe Welding Now!

Name:

Phone:

Service Request Details:

BUSINESS HOURS

Monday-Friday 8AM-4:30PM EST

Saturday-Sunday By Appointment

EMERGENCY SERVICE AVAILABLE


Pipe Welders & Pipefitters in Massachusetts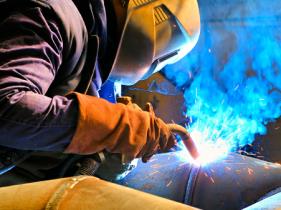 Gas Pipe Welding Specialists

Stainless Steel Pipe Welding

Steam & Chilled Water Pipes

You'll Love Our Work So Much...

                       ...Sparks Will Fly

Gervais Welding Inc      Pipe Welding & Pipefitters      1 (800) 792-4037


Mobile Welding Service Specializing in Pipe Welding in Massachusetts

Massachusetts Pipe Welders